First Attempt at a Self-Portrait for introduction
Self-Portrait. My very first Drawing attempt at self-portrait.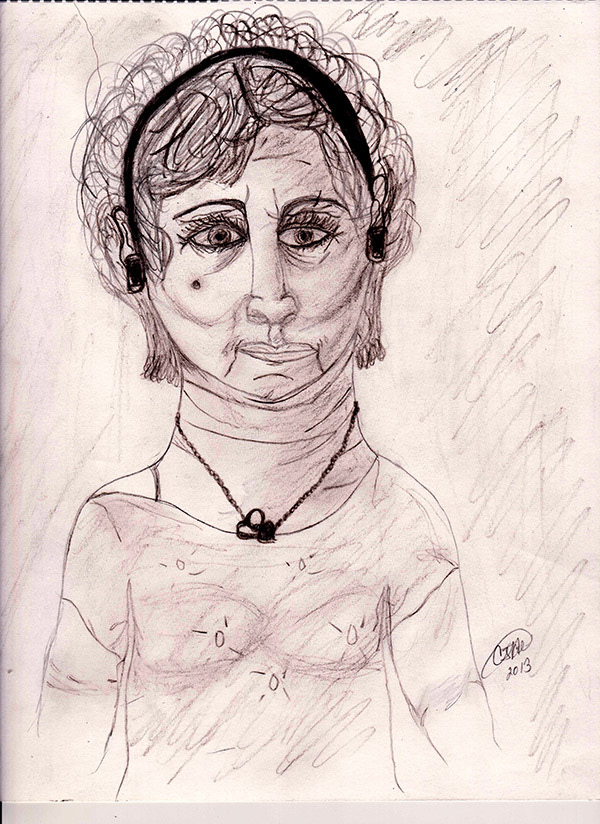 I am working on my self portrait. I am posting all the different looks to show the progress of my work, I have others that are portfolio worthy of a one line hand design that I will be posting as well in their stages. I want to be able to do drawings of Portfolio's for others as well as drawings of chosen looks from clients.